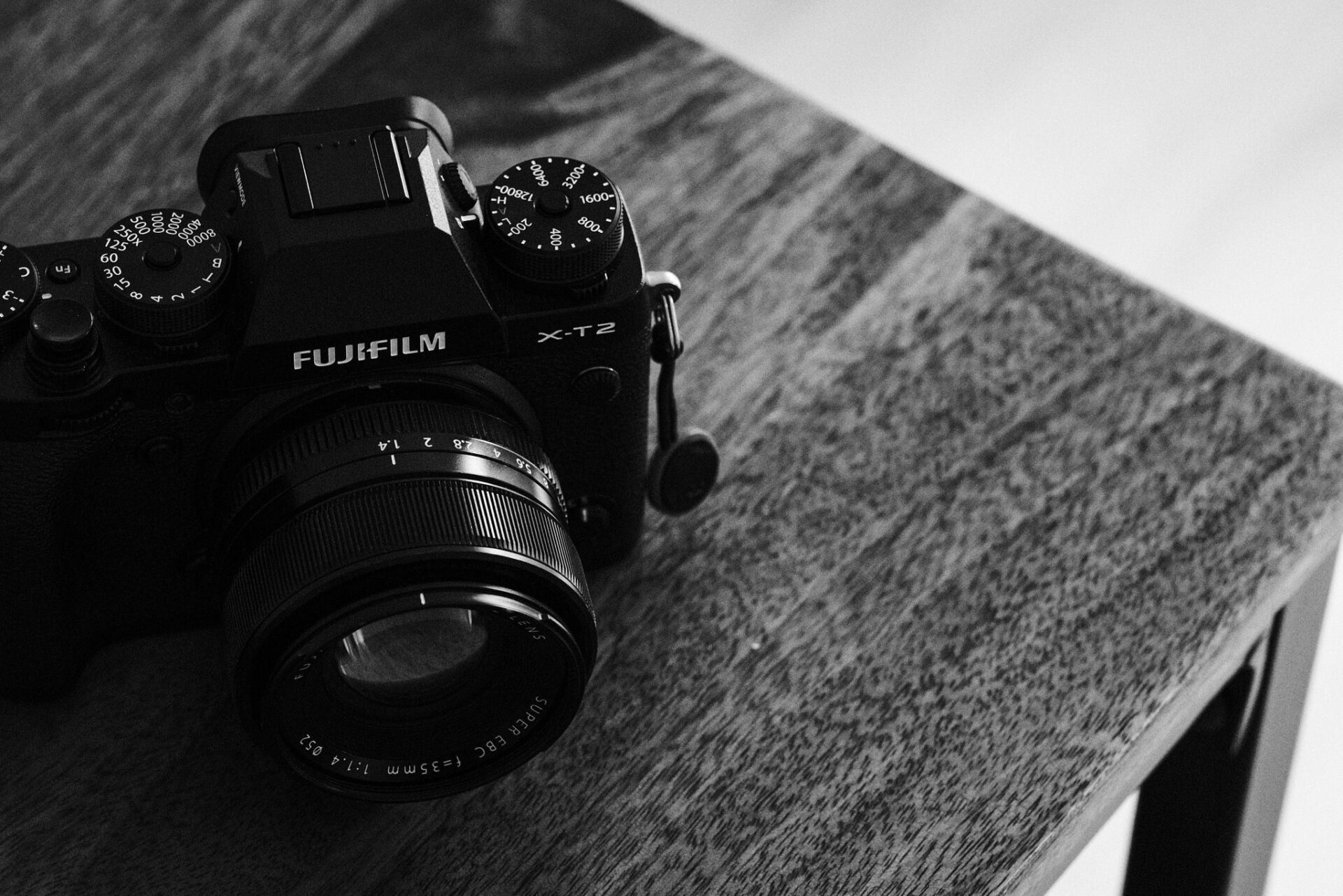 It's time to let the cat out of the bag.  If you've been following me on Twitter or Instagram, you'll know that I recently caved and bought the Fujifilm 35mm f/1.4.  With a reputation for being legendary, this is one of Fujifilm's oldest lenses and one that I originally glossed over.  I opted for the 23mm f/2 instead for my travels before eventually adding the Fujifilm 35mm f/2 to my collection.  The headline to take away from this article is that I was wrong to buy the 35mm f/2 and should have just stumped up the extra cash for this lens. 
Honestly, everything you've ever read about the Fujifilm 35mm f/1.4 is true.  It is extraordinary. I've had the lens for a couple of months now and it has not left my X-T2.  I don't think I could ever take it off.
Update – August 2023 – Guess what guys? I'm STILL infatuated with the Fujifilm 35mm f/1.4. It's my favourite lens without doubt and it almost stays permantetly attached to my brand new Fujifilm X-T5. The newer cameras bring a whole new lease of life to this lens. This will shock you – I've been using continuous focus and nailing shots at f/1.4 of my toddler! This lens is still insane and, if the 35mm focal length is something you can work with, you will love this lens.
Focal Length
To start with, let's talk about the focal length.  This is a very personal choice not just for Fujifilm users but every photographer who loves travel and street photography.  Do you shoot with a 23mm lens or a 35mm lens (equivalent to 35mm and 50mm in full frame terms)?
Before my Fujifilm journey, I had a Nikon D5000.  Not the best camera by any stretch of the imagination but I loved the 35mm f/1.8 lens ever since a trip to Budapest in 2013.  However, when moving onto Fujifilm, I wanted something a little wider and that's why I ended up settling on the 23mm f/2 for travel photography.  The 23mm lens is a great all-rounder and was pretty much great for everything but sometimes I felt something was missing.  I couldn't quite put my finger on it but felt it could be down to focal length.
The 35mm (50mm) field of view and compression is said to be closest to that of the human eye.  It's not called a nifty-fifty for no reason; it is good for everything.  Travel, street, detail shots, food and portraits.  This is one lens that really does do all.
The Fujifilm 35mm f/1.4 isn't the first 35mm lens I've owned (we'll get on to that) but I am well and truly 'used' to this focal length now.  I find it offers a true connection to the environment unlike any other lens.
Fujifilm 35mm f/1.4 vs f/2
Last year before a trip to Florida, I bought the 16mm f/1.4 as well as the 35mm f/2.  I spent hours reading blog posts and watching YouTube videos about this age old question; which version of the 35mm lens to buy? Every article, every video, all mentioned the 'magic' of the Fujifilm 35mm f/1.4 version but this was never something that could accurately be described.  I guess I was a bit cynical about this and so the complaints about noise and slow focus put me off and I went for the f/2 version.  It's cheaper, smaller, quiet, weather resistant and fast to focus.
You can read more about my experience with this lens here but if you're pressed for time I'll admit I just couldn't get away with it. It didn't make me fall back in love with the focal length and the photos felt clinical. That's not necessarily a bad thing at all but it didn't do it for me. I'm still very happy with the photos from the trip to Florida but I found myself using the 16mm and 23mm lenses more. The lens didn't get much of an outing after returning to the UK.
With my honeymoon coming up in April 2020 (damn you coronavirus), I wanted to give the focal length another chance especially with returning to Melbourne where I hadn't shot with a 35mm lens at all.  I decided to give it another chance after seeing a good deal for a used Fujifilm 35mm f/1.4 and I am so glad I took the risk.
Trust me, I don't know what it is, but the magic is real. This lens is hands down the best lens I have ever had the joy of shooting. The two main drawbacks; lens noise and slow focus, are not an issue for me at all. I actually laughed when I first used it thinking is that it? Was that the noise everyone is so concerned about? Yes, I guess if you use it for video it's not going to be ideal but, for those who prefer stills, I wouldn't give it a second thought. In terms of slow focus, yes it's a bit slow but not a major issue for me. I have the 56mm f/1.2 which to me is much slower but still useable.
Image Quality
As with every other owner of this lens, I cannot quite put down in words what makes the Fujifilm 35mm f/1.4 lens so special.  I haven't had the chance to use this on any of my travels yet but even around the house in lockdown the images it produces are beautiful.
Images wide open at f/1.4 really surprised me. They are sharp, possibly even sharper than the 16mm f/1.4. This isn't a technical review so that might not even be true but it's just the look it gives off.
The lens has given me a sort of confidence that any photo I take will be perfect. Everything about it is just magical. I honestly can't wait to visit new places, places I've been before, anywhere to capture the world through this lens.
The Perfect Set-Up
I'm still trying to settle on the perfect travel set-up that covers both weekend city breaks and more adventurous trips.  I think I'm almost there.  For now it'll be the 16mm f/1.4 on one X-T2 and the Fujifilm 35mm f/1.4 on the other.  The 23mm f/2 comes with me though I'm toying with the idea of an X100T (I now have an X100F).  Finally for city breaks I think I'd go 56mm f/1.2 whereas I'd take the 55-200mm f/3.5-4.8 on trips with open landscapes and mountains.  Tell me that that doesn't sound perfect? Will I use it for weddings?  Most likely for detail shots but I'd still revert to the classic combination of 23mm and 56mm.
Hopefully this post will help you when trying to choose which version of the 35mm lens to go for or perhaps push you a little to order the Fujifilm 35mm f/1.4 right now. I apologise in advance if you didn't plan on spending money today!
Here are some sample shots (all JPEGS as always). If you're still curious, there are more pretty much everywhere you look on my website. Take some time, have a look around and you'll soon get a feel for which images are taken with this beautiful lens.
If you liked 'Fujifilm 35mm f/1.4: The Magic Has Arrived' why not pin the image below?